Archives for the month of:
April, 2012
See on Scoop.it – 12most posts

Becky Gaylord spills the beans on the 12 Most Powerhouse Habits of Social Media Pros…
See on 12most.com
meet your deadline
solve a problem
close a sale
win over a client
write a blog post
find hope after a bad day
rebound after a failure
Remember to be gentle and patient with yourself. Don't give up, but don't beat yourself up, either. Reach out for help if you need it. Give yourself credit for how far you've come.
Those people who you suspect have it all together, with no problems and no stumbles? Nope. Not true. But what they have done is figured out how to keep going and make it look like that. You can too.
See on Scoop.it – 12most posts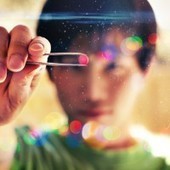 12 Most weekly writer Becky Gaylord shares wisdom on the Crucial Rules for Content Sharing.
See on 12most.com
Blogging is hard work. And getting the tone of voice just right is part of that struggle. Without the right voice, readers won't stick with you to take in your great content.
Here's the challenge: You want to be authoritative, but not a know-it-all. You want to be upbeat, but not saccharine. You want to be specific, but not clinical. You want to be informative, but not scientific. You want to be clear, but not patronizing. And you want to show a sense of humor without sliding into a standup routine.
Here's my trick: try writing as if you're talking to a specific audience. Picture who you are delivering the information to. Make it visual. And make it personal.
Then craft your content. And do it with the tone you'd use in one of these seven situations…
1. to cheer on a friend,
2. to bargain for a deal,
3. to guide your kids,
4. to pick yourself up after a bad day,
5. to laugh a little at yourself,
6. to mentor a student, or
7. to help a stranger.
See if that doesn't make it easier next time you need to post. I'd be interested to hear how this worked for you. Here's more about writing for a specific audience with some examples.
Via Scoop.it – 12most posts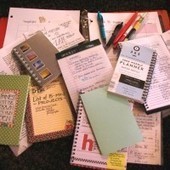 Becky Gaylord discusses the 12 Most Untenable Excuses Not to Have a Crisis Communications Plan…
A breakdown in action that stops us from making progress on a project is known as writer's block. I think a better term is idea block because it happens when we've run out of ideas for how to move forward.
To defeat writer's block we don't actually need to write. But we do need to get unstuck and break the block. It's not in the hands. It's in the brain. So hit the a reset button.
Here are 26 ways to get ideas flowing again.
1. Listen to music without lyrics, such as a Classical station on Pandora
2. Close your eyes and picture a peaceful, quiet scene
3. Breathe deeply
4. Jump for 60 seconds
5. Do a puzzle with numbers, like Sudoku
7. Skip
9. Get up and make a cup of tea
10. Move your right elbow to your left knee and your left elbow to your right knee ten times
11. Pretend you're in the second grade and explaining the project for Show and Tell, and do that out loud
13. Read a poem out loud
14. Climb up and down several flights of stairs and do a jumping jack on the landings
15. Call a good friend who knows nothing about the topic and have her  interview you about it for a few minutes
16. Think of the concept or project as a tree and visualize what needs to be the trunk and what would be branching off from it.
17. Sketch what you imagined in #16
18. Do something totally different and that interests you for ten minutes
19. Draw
23. March with your knees high, even better if done while listening to band music
25. Stare out a window and let your mind drift
These are some of the things I do. What works for you?